As Content Marketing Executive, you will be responsible for developing and enhancing the marketing content to support the business. Be the voice of KTDC IELTS.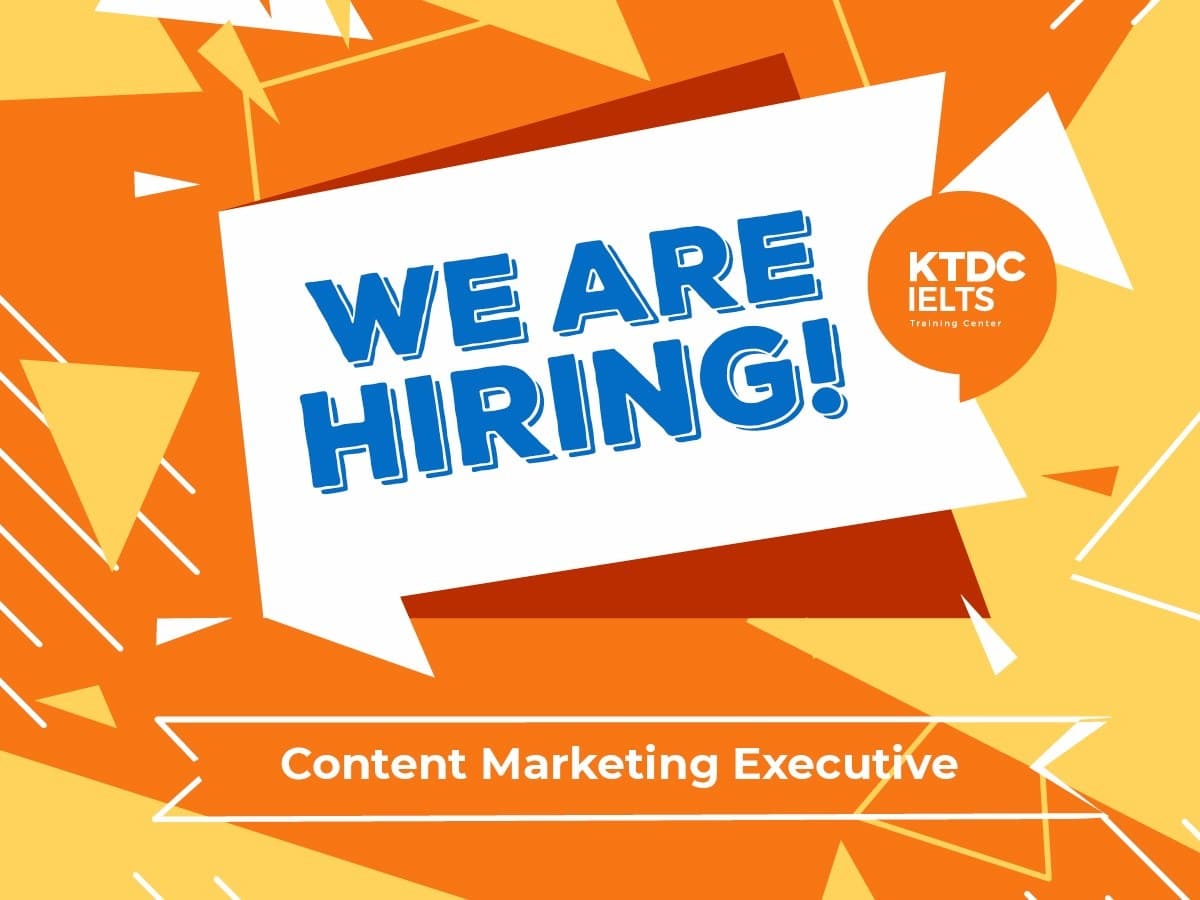 Responsibilities
Content Strategy: Build the overall content strategy for the business across platforms to align with the overall brand, projects and positioning.
Detail Content Plan: Develop and manage the online and offline detail content plan.
Content Creation: Pitching and creating compelling, smart, carefully crafted content that capture attention in a sea of competing headlines.
Content Development: Lead the development of new content by engaging stakeholders, aligning with marketing campaigns and working closely with other teams.
Content Availability: Work with other marketing teams to ensure the content is made available to customers (internally and externally) in line with the overall content plan.
Management and Reporting: Evaluate the content to ensure the continual development of new and effective content; provide reports for key stakeholders.
Collaborate: Work with marketing team members and other teams to create and pitch content; assisting in building outreach email lists of press contacts.
Risk Management: Manage operational and regulatory risks in content delivery.
Requirements
Have a bachelor's degree in journalism, English, communications, informatics, marketing, or related field.
Have a minimum of one year's experience in a similar role.
Have a good command of written and spoken Vietnamese/English.
Have decent design skills and be able to use relevant programmes (Photoshop, Illustrator, Premiere Pro)
Have the ability to understand IELTS concepts and translate them into simple ideas to engage a broad set of internal and external stakeholders.
Creative and experienced in defining new customer-focused contents.
Be able to present clearly in order to engage and influence a range of senior stakeholders, customers and partners.
Have strategic thinking and decision making to connect long-term strategy with shorter-term execution plans.
Have good communication skill to influence and work effectively with a range of customer and external parties.
Have good teamwork skill to manage yourself, but also work within a team.
Effectively prioritizing responsibilities based on impact, timelines, workflow and goals.
Advantages
Agency experience is a plus.
You know how to write compelling content that connects with targeted audiences. Your writing is clear, interesting and makes people want to take an action.
You can adjust content strategy, voice and tone based on target audience.
You're ready to move quickly, test content, and iterate to find the perfect solution.
Have experiences in using customer and market intelligence to help develop and adapt the content.
Have experience in running integrated marketing campaigns to boost brand awareness and understand the concept of marketing communication strategies.
Knowledge and understanding of the business key performance indicators.
Benefits
Working in a professional foreign environment
Opportunities to study English for free after passing the probationary period.
Gain relevant work experience, while working alongside managers and other team members on challenging projects.
Worldwide health insurance after probation.
13th-month salary
Company trip every year after 1 year of working.
---
Please send your full resume, contact details and application letter to recruitment@ktdcgroup.com no later than 20/08/2019.
Title: Your name – Position
We apologize that only selected candidates will be contacted.
Thank you for your application!
KTDC GROUP – IELTS TRAINING CENTER